School Newsletter
Newsletters are published monthly. Please click the link below to download the most recent available:
School News
Mrs. Kathleen Wiltzen joins the staff of Breton Elementary
Posted on

September 11th, 2017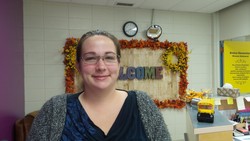 Please help us welcome Mrs. Kathleen Wiltzen to the staff of Breton Elementary.  She is joining us as our second Grade 1 teacher.  Mrs. Wiltzen and Mrs. Gatzke have been working very hard this weekend to get the new classroom set up and ready to go.  
Due to high enrollment, we received permission from WRSD to hire a .75 teacher to help split the Grade 1 class for their core subjects.  The students will have gym, music and library together.