School Newsletter
Newsletters are published monthly. Please click the link below to download the most recent available:
School News
Leadership Day March 22, 2016
Posted on

April 1st, 2016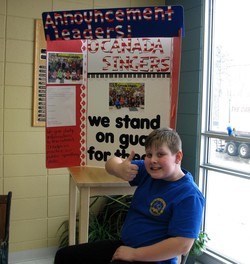 Breton Elementary hosted our first Leadership Day on March 22, 2016.  The students showcased their leadership skills through an informative assembly, leadership team tri-folds, school tours,  classrooms visits, a Q&A panel and school wide songs.  We had over 70 guests in the school, including some VIPS!  Students also provided entertainment for our guests.  Please visit our Leadership Day photo gallery on our website.