School Newsletter
Newsletters are published monthly. Please click the link below to download the most recent available:
School News
Fire Safety Day 2018
Posted on

October 11th, 2018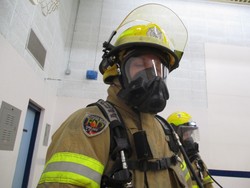 What a great fire safety day! Thank you so much to the dedicate Breton Fire Department. We had presentations, the little ones got to go through a smoke house, and we did window exit drills in Grade 3 and 4. Thank you to Kal and Breton Family Dining for the yummy pizza. And thank you to Const. Steve for helping out! We love you guys! You rock!