School Newsletter
Newsletters are published monthly. Please click the link below to download the most recent available:
School News
Attitude of Gratitude
Posted on

October 22nd, 2018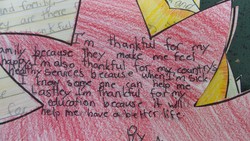 Breton Elementary's Student Lighthouse Team challenged students in our school to write about things they are grateful for in their lives.  Here is a terrific selection of writing from our students in the gallery called "Attitude of Gratitude".  Enjoy.